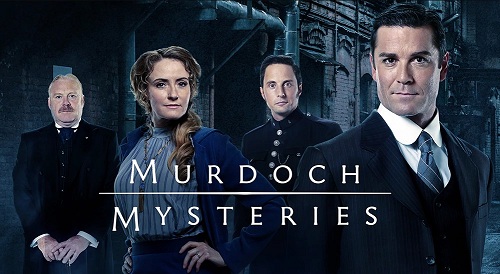 Do you want to know the Murdoch Mysteries Season 14 release date? Is there a new season of Murdoch Mysteries on CBC? When does Murdoch Mysteries TV show coming out? Is Murdoch Mysteries series going to be cancelled or renewed? Here we provided all the latest and necessary information regarding Murdoch Mysteries Season 14 news and premiere dates.
Check Out: Upcoming TV shows list
Is Murdoch Mysteries TV series returning for next season? When is Murdoch Mysteries series going to release on CBC? Check out below:
Murdoch Mysteries Season 14 Release Date
The native Canada fans of Murdoch Mysteries got to see season 13 as it was streamed online between September 16, 2019, and March 2, 2020.
Season 12 ended on March 4, 2019. The makers of the show took 3 weeks to announce season 13. It wasn't announced until March 25, 2019. Season 13 ended just days ago, so there we would have to wait a few weeks more until the fate of Murdoch Mysteries' fourteenth season is revealed.
Murdoch Mysteries' fourteenth season is yet to be officially announced.
About Murdoch Mysteries Series
Murdoch Mysteries (also known as The Artful Detective in the US where it is broadcasted on the Ovation cable TV network) developed by R.B. Carney, Cal Coons, and Alexandra Zarowny is a crime drama series.
Detective Murdoch novels written by Maureen Jennings are the source materials for the series adaptation.
Set in late-nineteenth-century Canada, the show presents the protagonist William Murdoch, a detective in the Toronto constabulary, solving cases using advanced methods that are far ahead of their time, and are often on the brink of archaic forensic devices – i.e. fingerprints, blood testing, and even sonar.
The show is popular for its knack of authenticity, with constant reference and appearances of H.G. Wells, Winston Churchill, Nikola Tesla and so on.