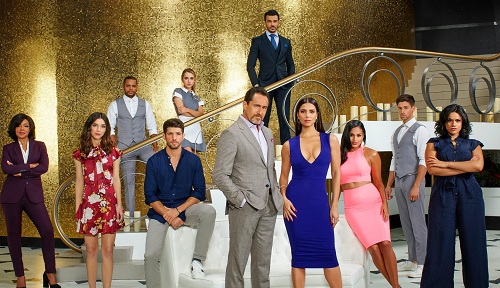 Do you want to know the Grand Hotel Season 2 release date? Is there a new season of Grand Hotel on ABC? When does a Grand Hotel TV show coming out? Is Grand Hotel series going to be cancelled or renewed? Here we provided all the latest and necessary information regarding Grand Hotel Season 2 news and premiere dates.
Check Out: Upcoming TV shows list
Is Grand Hotel TV series returning for next season? When is the Grand Hotel series going to release on ABC? Check out below:
Grand Hotel Season 2 Release Date
The first season of this series with 13 episodes in it, came out on June 17th, 2019.
However, in October 2019, the series was called off and therefore, there will be no Grand Hotel second season.
About Grand Hotel Series
Grand Hotel series is the story of Santiago Mendoza and his business, where he owns a poche hotel. He also has a family, which includes his wife Gigi and grown-up children, who are also rich spoiled kids. And the series also revolves around the hotel staff.
But the Miami Beach hotel, not only provides luxury to its guests but also topics to banter. The rich people carry their own secrets, dark and dangerous ones.
The picture on the surface appears nice and luxurious, but the family hides a lot of things deep down below the surface, and even the hotel staff knows about it.
The television series has got American origins and the genre of the series is Drama and mystery.
Grand Hotel television series happens to be a spin-off of the Spanish series Gran Hotel.
The star cast of the series includes the names of Demian Bichir, Roselyn Sanchez, Denyse Tontz, Bryan Craig, Lincoln Younes, and others.